Mowbray
A border community whose friendships crossed the artificial boundary of the 49th parallel.
Architectural Heritage

Photos & Art Work

Cemetery Maps/Lists

Jackson Cemetery

(1880)
Jackson Cemetery, named after a local family, served Mowbray and the district south of the Pembina River.
To see photos of the grave stones, please click on the CEMETERIES button at the top of the page amd follow the links.
PMA_2013_019245
Memoirs & Memories

Genealogies
Mowbray - Andrew Johnston Anne Johnston

(1880)
A history of the Johnston family and their lives in the Mowbray District of Southern Manitoba.
Author: Muriel Kathleen Johnston (nee Finley)
Editor: Joyce Jean Johnston (nee Giesbrecht)
PMA_2018_044553
Community Histories

Maps

What it looks like today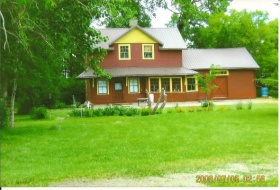 Newspapers

An Index of Online Newspapers, Winnipeg